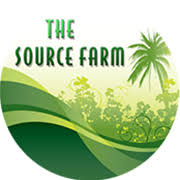 The Source Farm Foundation is the outreach arm of the Source Farm EcoVillage in St. Thomas Parish, Jamaica.  The Foundation is a community economic development incubator that builds collaborative partnerships to develop environmentally sound and sustainable solutions.  Our work is based in a whole systems ecological design approach called Permaculture. Our projects are rooted in sound economic principles and practices and success is measured in business development and healthy thriving communities.  We believe the natural world provides the foundation for meeting our needs and we always seek solutions based in enhancing biological systems.
Building the local community is a foundation mission of The Source Farm Foundation.  Since our establishment in 2007 we have worked intensively in the local community of Johns Town.  We have seen gains in education, environmental awareness, improved infrastructure and the growth of businesses within the local community.
While fulfilling our mission and vision our impact has extended to the parish of St. Thomas and across the island.  The innovative solution around natural building methodology (Earthbag/superadobe building), off the grid energy solutions, introduction of Permaculture and our islandwide initiatives around Organic Farming as well as the creation of the 1st Natural Farmers Market in Jamaica, Ujima Market, are just a few of the important community development projects being stewarded by the Source.