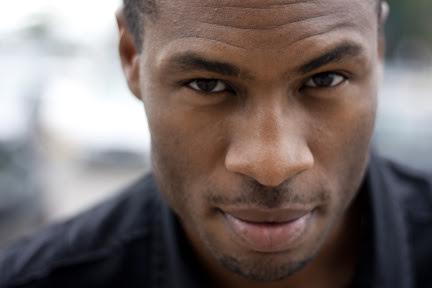 Dr. Mark V. Campbell is Banting Postdoctoral Fellow at the University of Regina, ICASP Postdoctoral Fellow, co-founder and Executive Director of Nia Centre for the Arts in Toronto. His passions lie in both research and community development. His other research interests include; Afrodiasporic theory and culture, Canadian hip hop cultures, Afrosonic innovations and youth community development projects. Mark's recent publications appear in the Southern Journal of Canadian Studies and the Journal of the Canadian Association for Curriculum Studies.
Dr. Campbell delivered the keynote performance-lecture for "Remixing," the first event in the FIMS Asper Fellow event series, Dialogues with Solidarity Conscious Knowledge Workers.
Remixing the Digital Archive – Abstract:
In the brave new digital world, is there space for the  preservation of the knowledge and cultural practices of marginalized peoples?
Since its emergence in the early 1970s, Hip Hop culture has been an 'unruly', 'undisciplined' artform and collective expression that amplifies the equity seeking efforts of racialized youth.  In the context of the digital archive that continues to grow as a conceptual terrain and medium, digital opportunities invite consumers and participants to preserve what has been thought of as disposable 'fad' culture.
What might the digital archive provide as  a way of moving past the residues of colonial archives?  Remixing the Digital Archive is a multidisciplinary performance lecture that  asks us to take the participatory nature of hiphop culture seriously as paradigm.
Using archival film photography Dr. Campbell animates and remixes the archive as a creative practice that makes more inclusive the overconsumptive mainstream gaze of western life on the racialized bodies that invented hip hop culture.
More by Dr. Mark V. Campbell
March 25, 2015  Sonic Intimacies: On Djing Better Futures, in Decolonization, Indigeneity, Education and Society.
Curator and author, T-Dot Pioneers: An exploration of Toronto's Hip Hop History and Culture.
October 28, 2015, Western University, London, ON.
See also: Remixing the Digital Archive: Black and Indigenous creators reclaim knowledge space