November 17, 2015
Western University, London, ON
Digital Security, Precarious Knowledge Workers & Global Freedom of Expression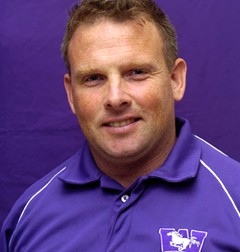 Executive Director of Event Production, Mustangs TV
Media Sponsor and Official Broadcaster for "Digital Security"
Dan Durack started working on TV productions while a student in CEGEP, before going to Acadia University where he studied Art. On discovering his passion for broadcasting, he began working for university athletics, developing his craft as a video editor from linear/analog, through to the non-linear/digital standards.
After 15 years building his expertise in the industry, Dan has resourced and optimized the latest, most versatile production technologies for Western University Athletics, academics, student and institutional applications. Dan describes the modular system he built – centred around Tricaster professional equipment – as "a TV studio in a box." His multiple on-campus rooms and mobile unit comprise a professional broadcast system that used to be affordable to only the largest broadcasters.
Suited to field production, live streaming, dynamic pre-packaged and live event recording, Western's system is comparable to those you'd find at CBC, ABC and MTV, as well as within corporations and institutions seeking to reduce the global footprint of their work through quality transnational video communications.
To this high-end means of production, Dan adds his uniquely collaborative, supportive and encouraging approach to the work, making his direction ideal for training today's media students. Through Mustangs TV, Dan is creating valuable on-the-job experiences for his student-workers, ensuring them opportunities to directly operate each tool, develop on and off-air talents, and prepare for the real world of sports, corporate, online and institutional broadcasting.
For "Digital Security," the second event in the 2015 FIMS Asper Fellow Series, Dialogues with Solidarity Conscious Knowledge Workers, Dan and his crew of student workers filmed, recorded and streamed the event live to the world, making it possible to share and preserve this timely, borderless dialogue.