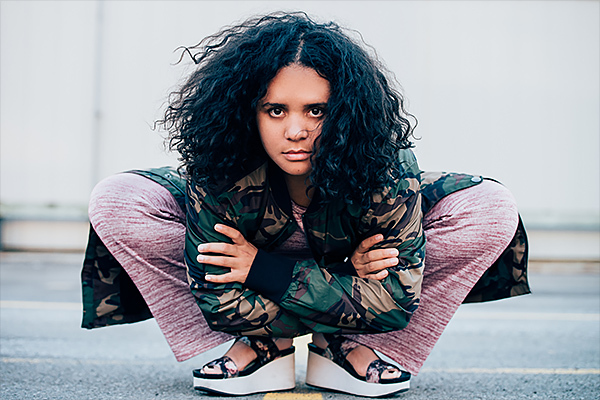 Lido Pimienta (b.1986) is a Colombian born, Toronto-based interdisciplinary artist/curator and musician. She has performed,  exhibited, and curated around the world since 2002. Her work explores the politics of gender, race, motherhood, identity and the construct of the Canadian landscape in the Latin American Diaspora and vernacular.
Pimienta, also known as "Colombian darling" and "Soundsister" is known for experimenting with electronic beats, analog synths and Afro-Colombian rhythms packaging everything with her out-of-this-world chanting. The release of her first album Color LP, opened the gate for several collaborations with artists in Canada and around the world, making her one of the most prolific song-writer, lyricist and an improv virtuosos of her generation.
Lido Pimienta – La Papessa
Lido on Soundcloud
October 28, 2015, Western University, London, ON.
See also: Remixing the Digital Archive: Black and Indigenous creators reclaim knowledge space